xHD performance in a dome
High resolution (1440 display spokes vs. 720 on HD domes, draws detail down to ¼ of a degree vs. ½) to provide improved target separation and finer shoreline detail. 8-bit true color helps differentiate large targets from small ones and aids target separation.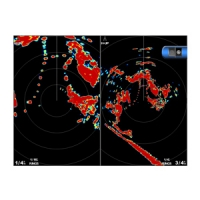 Dual Range Operation
Simultaneously view both short and long ranges. You can keep a close eye on your immediate surroundings while also knowing what's happening farther out. It's like having 2 radars for the price of one.
Radar Overlay
Overlays radar returns over the top of your navigation charts to provide the best of both GPS and radar. You'll have greater confidence in the accuracy of your charts when the radar paints the same markers and shorelines. It also helps you discern which radar returns are known charted objects and which are boats or other collision threats.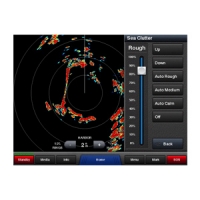 Dynamic Auto Gain and Sea Filter
Automatically adjusts to your surroundings for optimal performance in all conditions. Dynamic Auto Gain maximizes your ability to see distant targets while limiting excess clutter on the screen. Dynamic Sea Filter reduces the returns caused by nearby waves in heavy seas. You can choose from multiple levels of aggressiveness or use manual gain adjustment.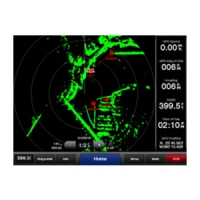 Mini-Automatic Radar Plotting Aid (MARPA)
Identify and track targets that might pose a collision threat. Targets are manually selected, but then the radar automatically tracks their location, speed, and direction over time. MARPA tells you the closest point of approach and time to that point if you continue on your current route so you can make adjustments for safety. It also alerts you when targets become dangerous or violate a safe proximity of your boat.
https://www.youtube.com/watch?v=CSjQaD25Kqk